Recommend cardset
Recommend the cardset.
Embed
Use the following HTML code to embed the cardset into other websites. The dimensions can be adapted arbitrarily.
<iframe src="https://www.repetico.com/cardset-704106" height="400" width="400" style="padding:4px;background-color:#007356;"></iframe>
Select a folder for the cardset
Export
Choose the format for the export:
Import
Import possible for JSON, XML, XLS and CSV. The files have to have a Repetico-specific structure. You can see this special structure for example in an exported file. Here are some examples:
Print
Choose the format of the single flashcards on paper:
Create test
Create vocabulary tests or exercise sheets for printing out.

Chosse a layout which suits the content of the cards. Use the created document as a basis for further processing.

Layout:
Number of flashcards
Set learning target date
Repetico will notify you in the app to study all of your cards in time.
Geprüfter Wirtschaftsfachwirt IHK 2021 - Handlungsspezifische Qualifikation
« back
Description
Lieber angehender Fachwirt und Fachwirtin,
herzlich willkommen bei unseren hochwertigen von Praktikern erstellten Lernmaterialien. In Verbindung mit der Kompetenz vom Team REPETICO stellen wir Dir hiermit die aktuellen Lernkarten für den Prüfungsteil zur Handlungsspezifischen Qualifikation zur Verfügung. Sei bitte versichert, hiermit sicherst Du Dir Qualität und Know-How, welches Dir hilft die Abschlussprüfung zum Geprüften Wirtschaftsfachwirt IHK erfolgreich abschließen zu
Welche Vorteile haben Sie mit uns? - Es sind vielleicht mehr als sie denken:
immer nutzbar auf deinem Smartphone / PC / Mac.
es braucht kein Papier-hier bist Du umweltfreundlicher dabei.
ist dir etwas wichtig oder du verstehst es anders vielleicht besser? Wenn Du dir unsere Lernkarten gekauft hast kannst du sie anpassen, ergänzen oder neu hinzufügen.
Dank der Algorithmen von REPETICO kannst du deinen Lernerfolg messen und es wird dir graphisch angezeigt wie erfolgreich du lernst!
kein ABO – keine versteckten Kosten, denn wir halten nichts von ABO-Modellen, welche nur ein Jahr oder weniger verfügbar sind.
du kannst dir die Lernreihenfolge selber gestalten-lernst du erfolgreicher durch die Zufallsmethode oder lieber der "Reihe nach"? Hier entscheidest nur allein Du!
andere Anbieter gibt es natürlich auch-teste alle und entscheide dich dann. Wir überzeugen dich mit Qualität und neuestem strukturellen Aufbau.
lernst du leichter mit Bildern? – auch die findest du bei uns.
Inhalt:
Handlungsspezifische Qualifikationen – die Abschlussprüfung
5. Betriebliches Management - 169 Karten
6. Investition, Finanzierung und Controlling – 77 Karten
7. Logistik – 80 Karten
8. Marketing + Vertrieb – 82 Karten
9. Führung + Zusammenarbeit – 104 Karten
Sind sie sich noch unschlüssig? Testen Sie uns über das Probelernen!
Wir wünschen ihnen, dass sie sich schnell mit dem Programm zurecht finden, dadurch Lernerfolge sichtbar rasch erzielen und motiviert den Herausforderungen in den Prüfungen entgegentreten können.
Viel Erfolg wünschen wir Dir,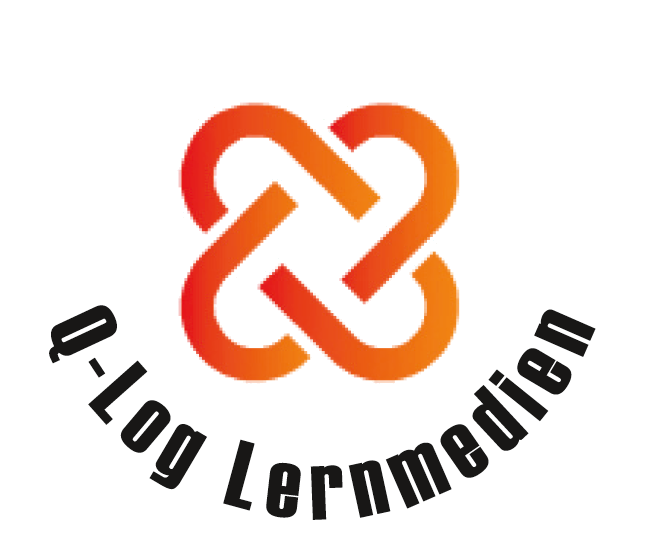 dein Team von Q-Log Lernmedien.
Wie sie sehen, gibt es viele Möglichkeiten und sie wissen ja - mit dieser Lernmöglichkeit des wiederholenden Lernens reichern sie ihr Wissen mit jeder gelernten Karte mehr und mehr an.
können.
Vielen Dank und einen guten Abschluss wünscht das Team von Q-LOG Lernmedien.
Advantages of Repetico:
Recommended by professors and learning experts
Study everywhere - online & mobile with the Repetico App
Intelligent repetition in scientifically tested intervals
Edit and complement flashcards and add own cards
Detailed statistics for monitoring of the own learning progress
Follow the activities of friends and your learning groups
Study with fun and success
This is what others say about Repetico:
"By the automated repetition of the flashcards, the student focuses target-aimedly on areas which demand further memorizing."
Prof. Dr. Hanno Kube, University of Heidelberg
Amount including tax:
26.95 USD