Contains the cardsets:
Sum of unit prices: 32.50 USD - you save: 9.55 USD
Description:
Lieber angehender Fachwirt / Fachwirtin,
herzlich willkommen bei unseren hochwertigen von Praktikern erstellten Lernmaterialien.
In Verbindung mit der Kompetenz vom Team REPETICO stellen wir Dir hiermit die aktuellen Lernkarten für den Prüfungsteil zur Handlungsspezifischen Qualifikation zur Verfügung.
Sei bitte versichert, hiermit sicherst Du Dir Qualität und Know-How, welches Dir hilft die Abschlussprüfung zum Geprüften Wirtschaftsfachwirt IHK erfolgreich abschließen zu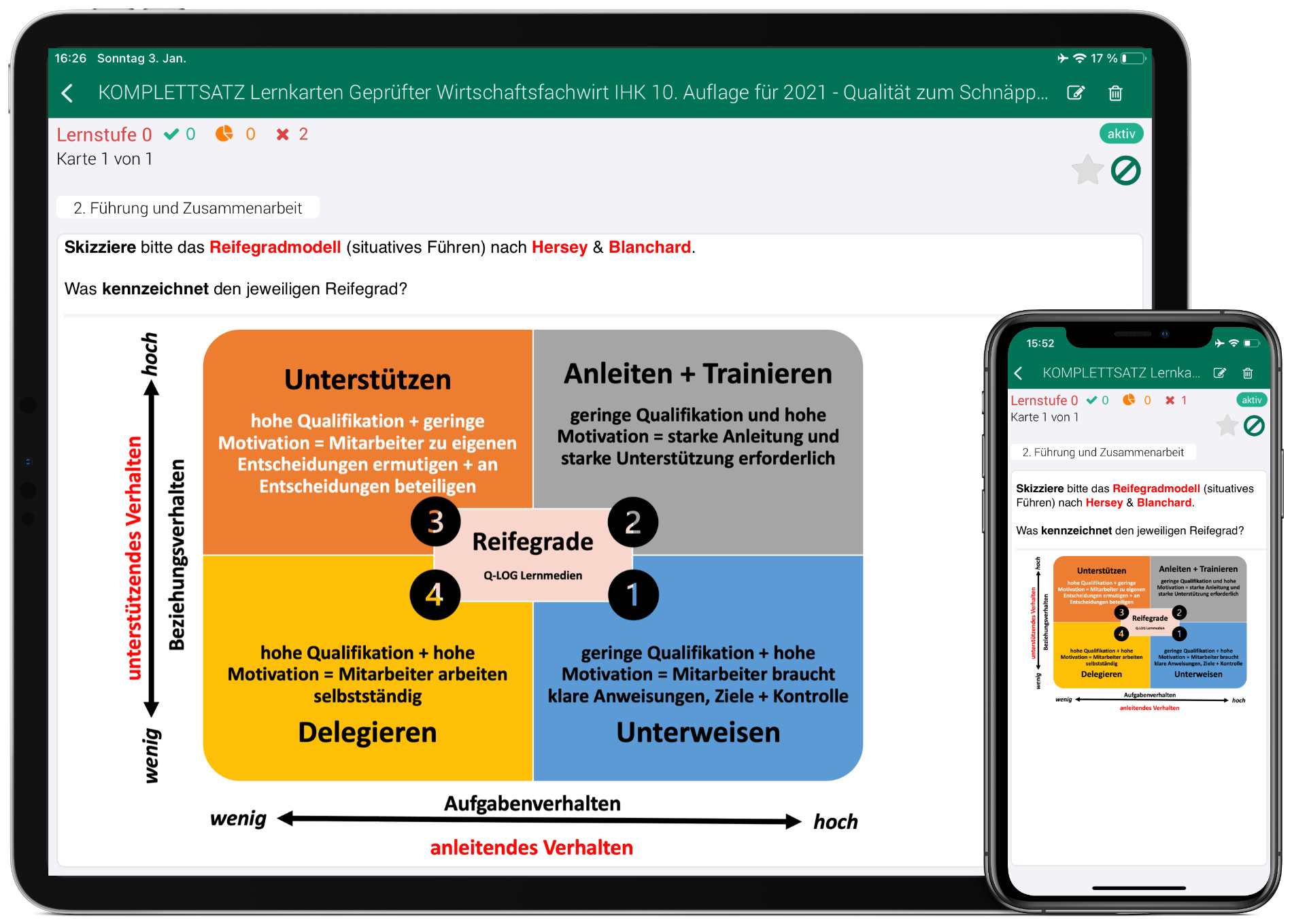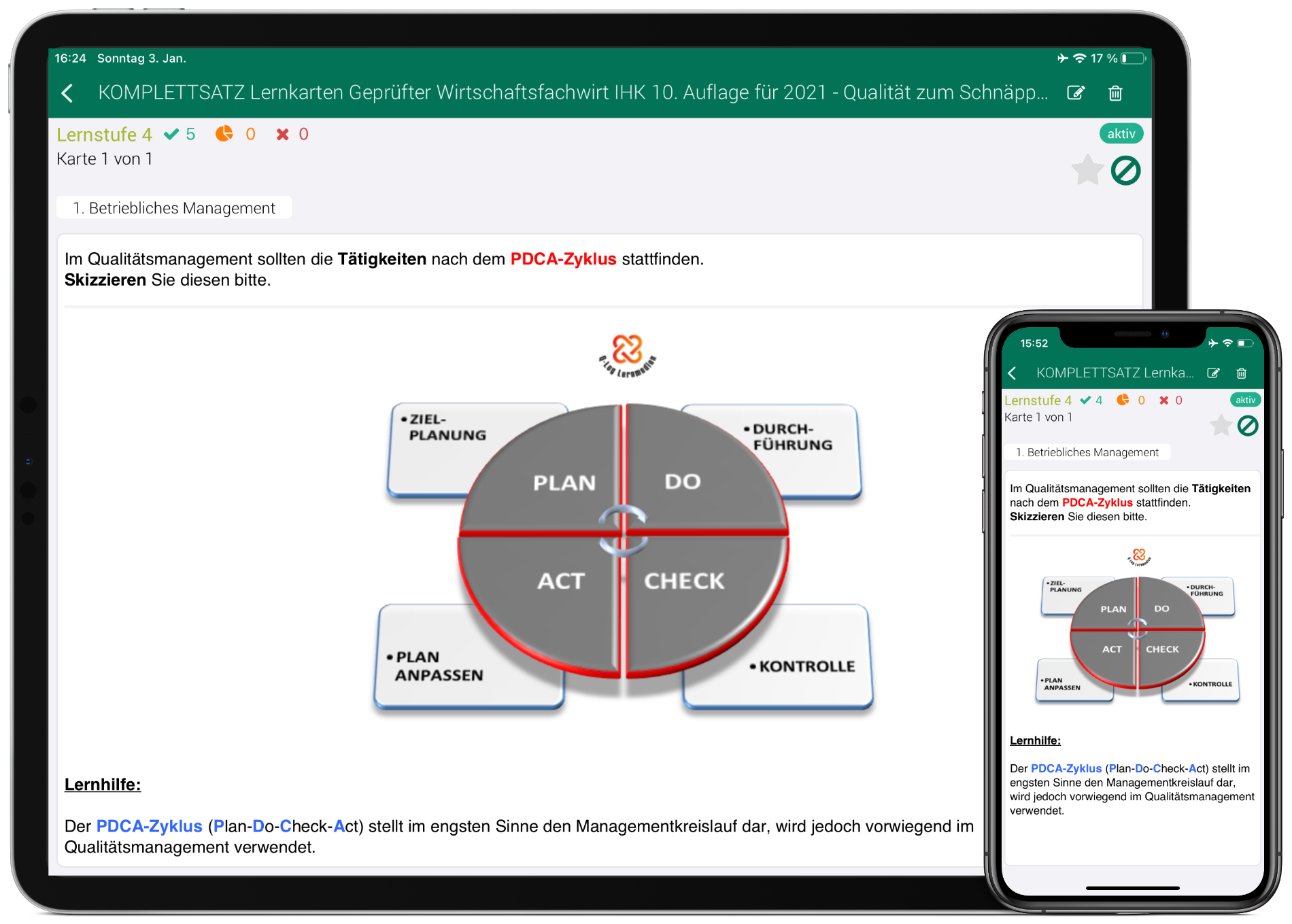 Welche
Vorteile
haben Sie mit uns? - Es sind vielleicht mehr als sie denken:
immer nutzbar auf deinem Smartphone / PC / Mac.

es braucht kein Papier-hier bist Du umweltfreundlicher dabei.

ist dir etwas wichtig oder du verstehst es anders vielleicht besser? Wenn Du dir unsere Lernkarten gekauft hast kannst du sie anpassen, ergänzen oder neu hinzufügen.
Dank der Algorithmen von REPETICO kannst du deinen Lernerfolg messen und es wird dir graphisch angezeigt wie erfolgreich du lernst!

kein ABO – keine versteckten Kosten, denn wir halten nichts von ABO-Modellen, welche nur ein Jahr oder weniger verfügbar sind.

du kannst dir die Lernreihenfolge selber gestalten-lernst du erfolgreicher durch die Zufallsmethode oder lieber der "Reihe nach"? Hier entscheidest nur allein Du!

andere Anbieter gibt es natürlich auch-teste alle und entscheide dich dann. Wir überzeugen dich mit Qualität und neuestem strukturellen Aufbau.

lernst du leichter mit Bildern? – auch die findest du bei uns

immer mehr Lernvideos in der App integriert

.

Handlungsspezifische Qualifikationen – die Abschlussprüfung - 538 Karten
Wir wünschen ihnen, dass sie sich schnell mit dem Programm zurecht finden, dadurch Lernerfolge sichtbar rasch erzielen und motiviert den Herausforderungen in den Prüfungen entgegentreten können.
Viel Erfolg wünschen wir Dir,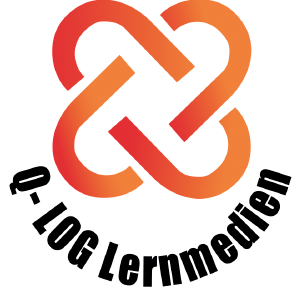 dein Team von Q-LOG Lernmedien.