Deleting a card
Move card to trash? You can restore the card later by selecting the filter "trash" in the list of cards, if you did not empty the trash in between.
Shortcuts
CTRL-M: Indent
CTRL-SHIFT-M: Reverse indent
CTRL-B / CTRL-SHIFT-B / CTRL-SHIFT-F: Bold
CTRL-I / CTRL-SHIFT-I: Italic
CTRL-U: Underline
Ctrl+Z: Undo
Ctrl+Y / Ctrl+Shift+Z: Redo
Ctrl+K: Insert link
Feedback / Contact
Tell us your opinion about Repetico or ask your question!
If you report a problem, please add as many details as necessary, such like the cardset or card you are referring to.
In case of a question, please have a look at our Help page to see if the question has been answered already
Please note that we cannot answer all messages, but in urgent cases, we certainly will.
If you are satisfied with the Repetico app, please consider giving us a rating in the App Store or Play Store. These ratings help us a lot! :-)
Follow us on Facebook!
Upgrade now to Repetico PRO!
Get the Repetico PRO account now, with a lot of useful features which let you study even more efficiently.
Unlimited creating of cardsets
Create up to 2000 cards per cardset
No limitation to 2 cardsets in your schedule
Create multiple choice cards
Reminder mail with individual time management
Detailed learning statistics
Empty trash
No advertisements from third parties
Export of all you cardsets in one archive file
Invite friends
By inviting friends, you can earn Repetico PRO for yourself - click here to learn how exactly!
E-Mail-address (press Enter for new line)
Log in
or by username or mail address:
PRO-Feature
Repetico PRO unlocks features like:
Creating multiple choice cards
Setting a study target date to each cardset
Assigning tags to cards
Detailed study statistics
Individual study schedule settings for each cardset
Creating more than 2 cardsets
Creating up to 2000 cards per cardset
Having more than 2 cardsets active at the same time
Handlungsspezifische Qualifikationen - Lernkarten für Fachwirte IHK - 2021
Contains the cardsets:
Sum of unit prices: 32.50 USD - you save: 9.55 USD
Description:
Lieber angehender Fachwirt und Fachwirtin,
Herzlich willkommen bei unseren hochwertigen von Praktikern erstellten Lernmaterialien. In Verbindung mit der Kompetenz vom Team REPETICO stellen wir Dir hiermit die aktuellen Lernkarten für den Prüfungsteil zur Handlungsspezifischen Qualifikation zur Verfügung. Sei bitte versichert, hiermit sicherst Du Dir Qualität und Know-How, welches Dir hilft die Abschlussprüfung zum Geprüften Wirtschaftsfachwirt IHK erfolgreich abschließen zu
Welche Vorteile haben Sie mit uns? - Es sind vielleicht mehr als sie denken:
immer nutzbar auf deinem Smartphone / PC / Mac.
es braucht kein Papier-hier bist Du umweltfreundlicher dabei.
ist dir etwas wichtig oder du verstehst es anders vielleicht besser? Wenn Du dir unsere Lernkarten gekauft hast kannst du sie anpassen, ergänzen oder neu hinzufügen.
Dank der Algorithmen von REPETICO kannst du deinen Lernerfolg messen und es wird dir graphisch angezeigt wie erfolgreich du lernst!
kein ABO – keine versteckten Kosten, denn wir halten nichts von ABO-Modellen, welche nur ein Jahr oder weniger verfügbar sind.
du kannst dir die Lernreihenfolge selber gestalten-lernst du erfolgreicher durch die Zufallsmethode oder lieber der "Reihe nach"? Hier entscheidest nur allein Du!
andere Anbieter gibt es natürlich auch-teste alle und entscheide dich dann. Wir überzeugen dich mit Qualität und neuestem strukturellen Aufbau.
lernst du leichter mit Bildern? – auch die findest du bei uns.
Handlungsspezifische Qualifikationen – die Abschlussprüfung
5. Betriebliches Management - 169 Karten
6. Investition, Finanzierung und Controlling – 77 Karten
7. Logistik – 80 Karten
8. Marketing + Vertrieb – 82 Karten
9. Führung + Zusammenarbeit – 104 Karten
Sind sie sich noch unschlüssig? Testen Sie uns über das Probelernen!
Wir wünschen ihnen, dass sie sich schnell mit dem Programm zurecht finden, dadurch Lernerfolge sichtbar rasch erzielen und motiviert den Herausforderungen in den Prüfungen entgegentreten können.
Viel Erfolg wünschen wir Dir,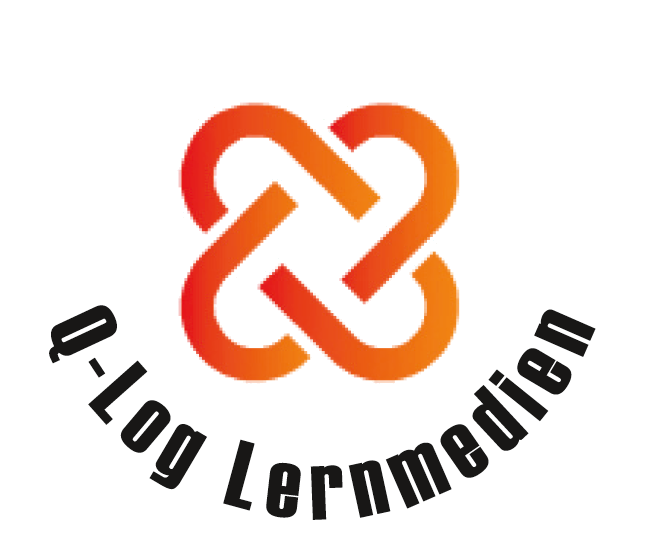 dein Team von Q-Log Lernmedien.
Wie sie sehen, gibt es viele Möglichkeiten und sie wissen ja - mit dieser Lernmöglichkeit des wiederholenden Lernens reichern sie ihr Wissen mit jeder gelernten Karte mehr und mehr an.
können.
Vielen Dank und einen guten Abschluss wünscht das Team von Q-LOG Lernmedien.